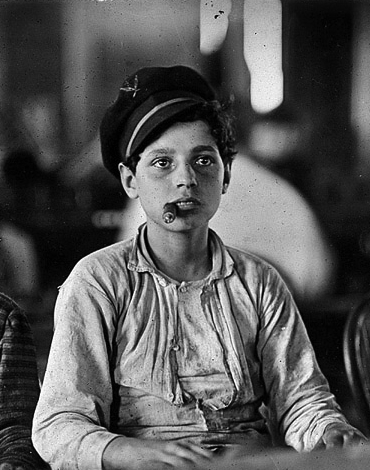 Ian Reith
Founder, aka "The Glue"
Ian founded Dapper Cigar Co. in 2013 with the goal of making just one great cigar. That one great cigar started as Cubo Claro and was made at Gonzalo's small factory in the middle of Esteli, Nicaragua. Despite really only making cigars for himself and his friends, Cubo took off locally and the demand to carry it in stores put us in business. Years later we're making alot of great cigars and Ian spends his time doing all the small things that "glue" Dapper together. Branding, blending, proofing, and traveling across the country to sing the virtues of Dapper are amongst many of the jobs which currently occupy his time. Ian's currently based out of Central California and spends time between California and Nicaragua.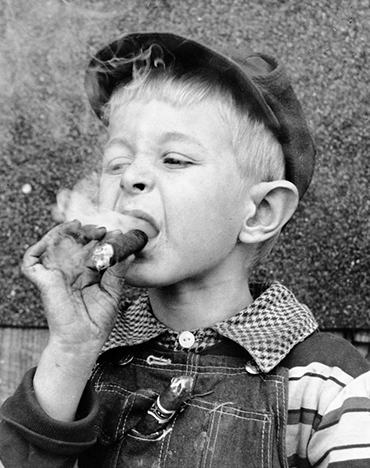 Alex Cesa
Head of Sales, aka "The Discipline"
After some years of friendship, Ian finally coerced Alex into joining Dapper Cigar Co. in late 2016. Prior to this, Alex spent years in the alcohol industry with Southern Wine & Spirits and most recently the cigar industry with Drew Estate (2010 - 2016) . Alex's role is to lead and grow our sales team and bring discipline and direction to the company with regards to our growth. Currently Alex is "All Things Sales" for Dapper and handles all our inside accounts in addition to being the West Coast Sales Rep. for California, Oregon, Washington, Nevada, and Arizona. Alex also runs his own independent cigar & accessories brokerage company and is currently based out of Southern California.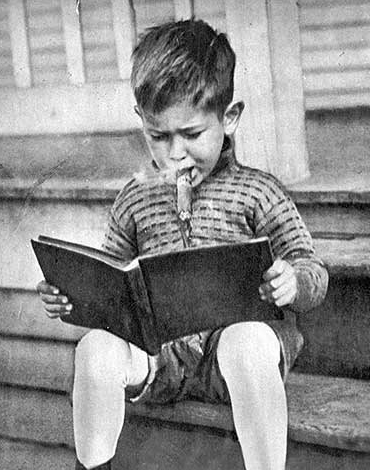 Dan Gretta
Head of Design, aka "The Look"
Dan and Ian have worked together for years on various projects. Dan's the artistic talent that's needed when it comes to bringing our amazing brands to life. Today Dan is responsible for establishing the look and feel of all Dapper products - from cigar bands, to boxes, warranty seals, and everything in between. Dan's the primary reason why our products look and feel truly Dapper. Dan currently resides in the "City of Brotherly Love" Philadelphia, Pennsylvania and runs his own independent graphic designer & illustration company specializing in branding and packaging.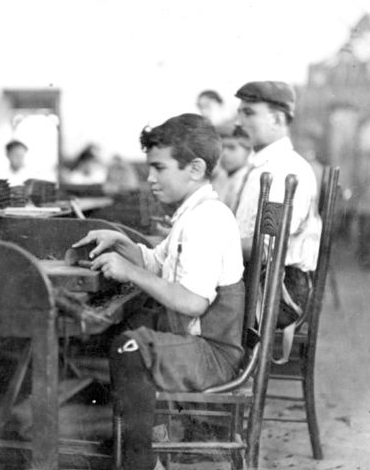 Carlos Fernando González Valenzuela
Factory Operations, "The Translator"
Carlos is originally from Esteli, Nicaragua and is the very first full time Nicaraguan employee and only Spanish fluent employee at Dapper Cigar Co. Carlos is also the only employee with four names... which stems from his mysterious upbringing. Rumor has it that Carlos is a long lost love child of famed singer Vicente Fernandez. Unfortunately, unlike his sister Ana González Valenzuela, he can't hold a tune to save his life. Prior to Dapper, Carlos worked at NACSA for four years with various roles and responsibilities for FDA compliance. His experience at NACSA and his attention to details and processes within the factory makes Carlos the perfect choice for being our point man in Nicaragua.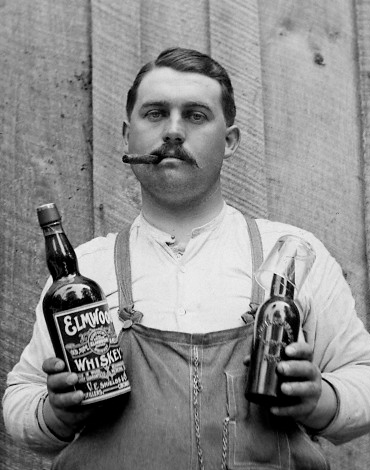 Red
Operations, aka "The Back"
Two decades ago after introducing Ian to the world of cigar smoking (or so he claims), overly strong cocktails, and the great American pursuit of debauchery -- Ian needed someone else that bore the responsibility of doing all the back breaking no-glamor work like inventory, fulfillment, and shipping. Despite having the back of a 90 year old, and not finding anyone on your common internet websites... Red fit the bill and bears the weight of filling in where needed at Dapper. He's also in control of the liquor cabinet at the office.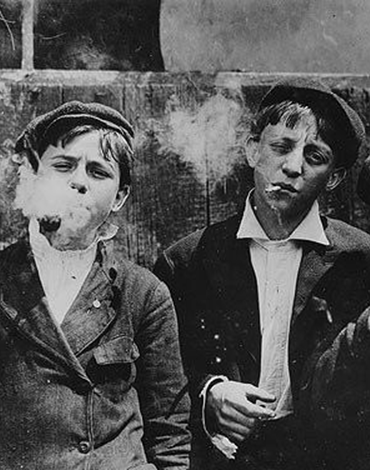 Bachir & Hadi Habib
International Sales, "The Brothers"
Hadi & Bachir are brothers born in Beirut, Lebanon during "The War". Hardened by their childhoods, they consume massive amounts of Cigars, Iranian Beluga Caviar, French Champagne, and Hummus. This type of intensity is exactly why they're in charge of Dapper's growing world-wide presence in Europe, Africa, and the Middle East. Bachir is located in Stuttgart, Germany and primarily handles European Sales. Hadi is based in California and handles sales efforts in Africa, The Middle East, and Asia.
KEY PARTNERS
Countless key people are intricately involved in the production of our products. Here's some of the great people & companies that truly allow us to make the world class premium cigars.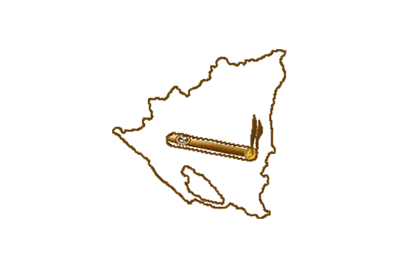 Raul Disla & Ana Gonzalez
Production Manager, Nicaragua American Cigars S.A.
Packaging Coordinator, NACSA
Raul's spent a lifetime in tobacco and previously worked at Cuevas y Torano, Davidoff, AJ Fernandez, and British American Tobacco (Dunhill). Today he's the production manager at NACSA and oversees all aspects of a the factory which employees 1,200 plus workers and produces as many as 65,000 handmade premium cigars daily. Raul & Ian continually collaborate in creating amazing blends together and are responsible for the El Borracho, La Madrina, Siempre, and Desvalido lines of cigars.

Ana is our main packaging coordinator and traffic control person for all our activities at NACSA. As you can tell, our boxes and packaging have many components... and it's difficult to ensure all these components are correct. Without Ana, we'd never know how many cigars we have in the hopper and all our labels would be upside down.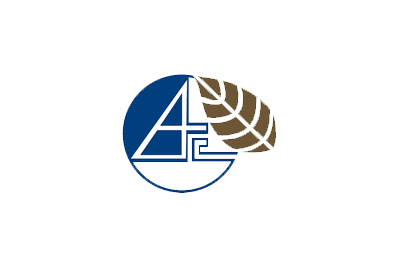 Oliva Tobacco Company
"The First Family of Tobacco" (Tampa, Florida)
Oliva have been growers and dealers of domestic and imported leaf tobaccos since 1934. Dapper Cigar Co. is proud to use only the best leaf in the world and Oliva Tobacco is who we rely on to provide us the majority of our tobacco used in our cigars. Quite simply, great cigars require great tobacco. Because of this basic principle, we've built our foundation on Oliva's knowledge, expertise, and selection of amazing leaf from all over the world.

Oliva Tobacco is one of the few companies that unnecessarily went out of their way to help us in every way possible. For this, we're forever grateful and are humbled that we can continue to grow the business with a company as historied as Oliva Tobacco. Any success we have is without a doubt due to their excellence and generosity.

Eric W. & Jan D.
Vrijdag Premium Printing (Eindhoven, The Netherlands)
Toine, Jan, and Eric W. have all worked in some shape or form with Dapper over the years to bring to life all of our iconic brands. Since 1905 Vrijdag has become one of the most prolific printers in the cigar business. They're responsible for printing all the iconic Cuban bands and we're humbled that we're able to print all of our bands, edgings, and box vistas with them.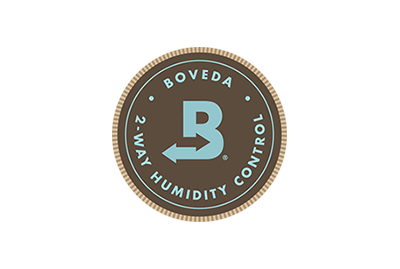 Rob G.
Boveda Inc. (Minnetonka, Minnesota)
Rob G. & all the folks at Boveda Inc. have been instrumental partners in providing us the absolute best way to control humidity within each and every box of Dapper Cigar products. When we started with Boveda there was really only a handful of boutique companies which were taking advantage of their products. Now, for good reason, it seems every cigar company that makes premium cigars packages with Boveda.